World Vision Afghanistan and Education
Since 2001, it has been working in three provinces of Afghanistan (Herat, Badghis and Ghor) on establishment of safe and friendly schools and learning spaces for children and caregivers with the community, government and other partners NGO. In Kabul, there were some projects on vocational training and kindergarten rehabilitation programs.
World Vision Afghanistan (WVA) had reconstructed one kindergarten in Kabul, two primary schools in Herat and one department of education building in Ghor which had been transformed to Teacher Training Institute. WVA has also conducted capacity building packages that ensured sustainability and ownership by the community and authorities.
To help former combatants support their families and contribute to society WVA trained 1624 ex-compacted in literacy and business management classes and vocational trainings.
The other approach that promoted community development was the integration of health and hygiene education campaigns that had been carried out in partnership with department of public health and department of education.
In 2006 WVA has identified 859 children with disabilities in Badghis province through qualitative and quantitative assessment and provided training on the identified barriers to access to education for education staffs, teachers and parents on the concepts, causes and causes of disability, identification, data collection, placement and provision of services for children with disabilities.
Since 2007 WVA had implemented Women's Economic Literacy and Livelihood in Badghis and Ghor provinces. It targeted women head households and young girls through vocational skills that engaged intensive sensitization with community committee/shura to get acknowledgement.
WVA provides literacy classes, and vocational/income generation training for young women and men aged between 15 and 25 who could not benefit from formal education through Youth Economic Livelihoods & Literacy (YELL) Project.
To improve pre-school opportunities for children and enhanced well-being for their care-givers (women with 3 children or less) WVA has started ECCD projects in Ghor and Badghis provinces since 2012.
In June 2011, WVA established the first Street Children's Centre in Herat. In a safe and creative environment, with the approval of their caregivers, children between the ages of 6 and12 participate in an 11-month programme of remedial education for school placement, with access to health care, in-school rations and counselling. Of the first 300 graduates, more than 95 percent passed the school entrance exams and over 90 percent of these children are now integrated into the formal education system.
Facts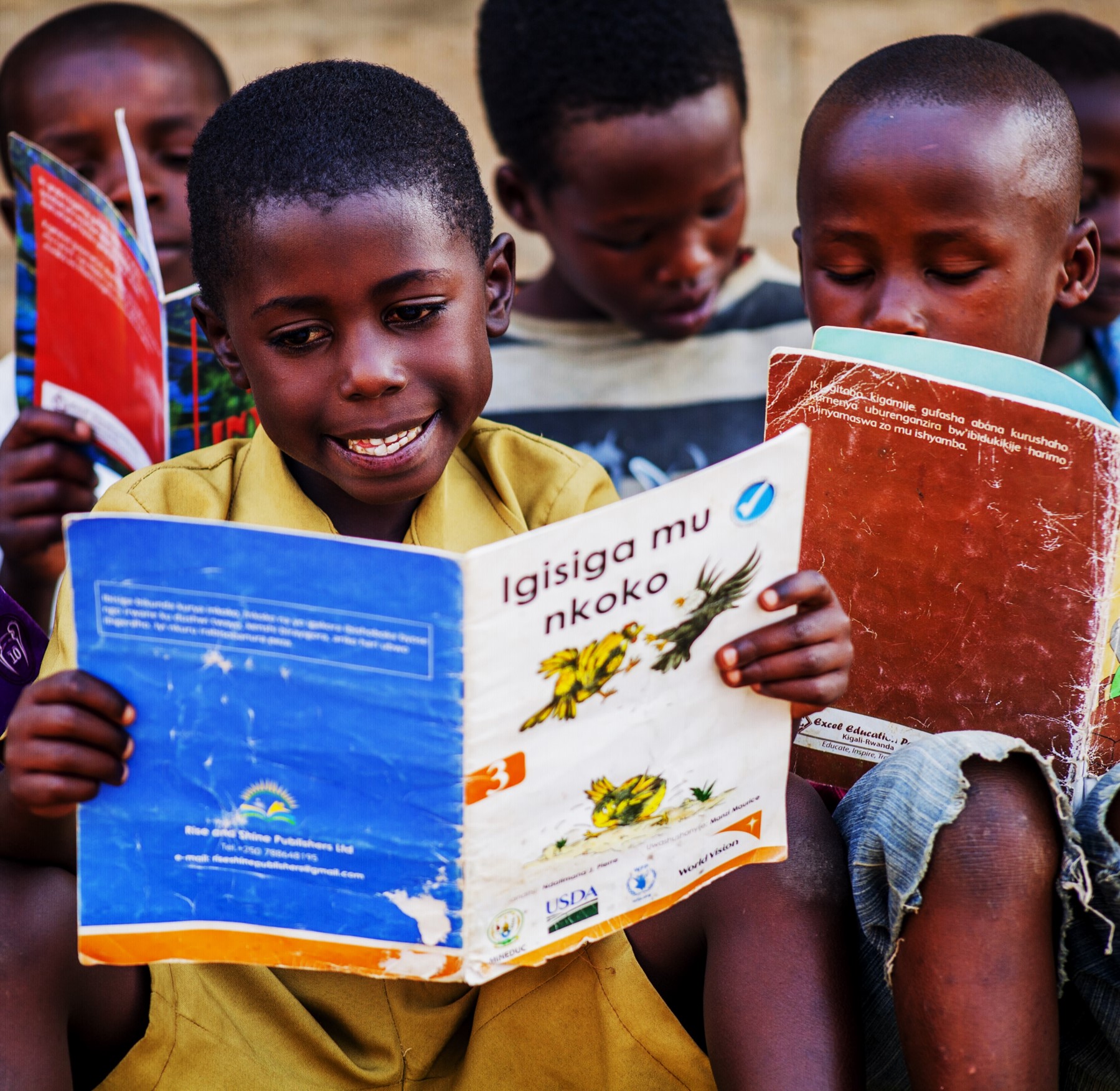 Our Goal
Improved equitable access to enriched/quality basic education and life skills development through WVA education programming.
We do this through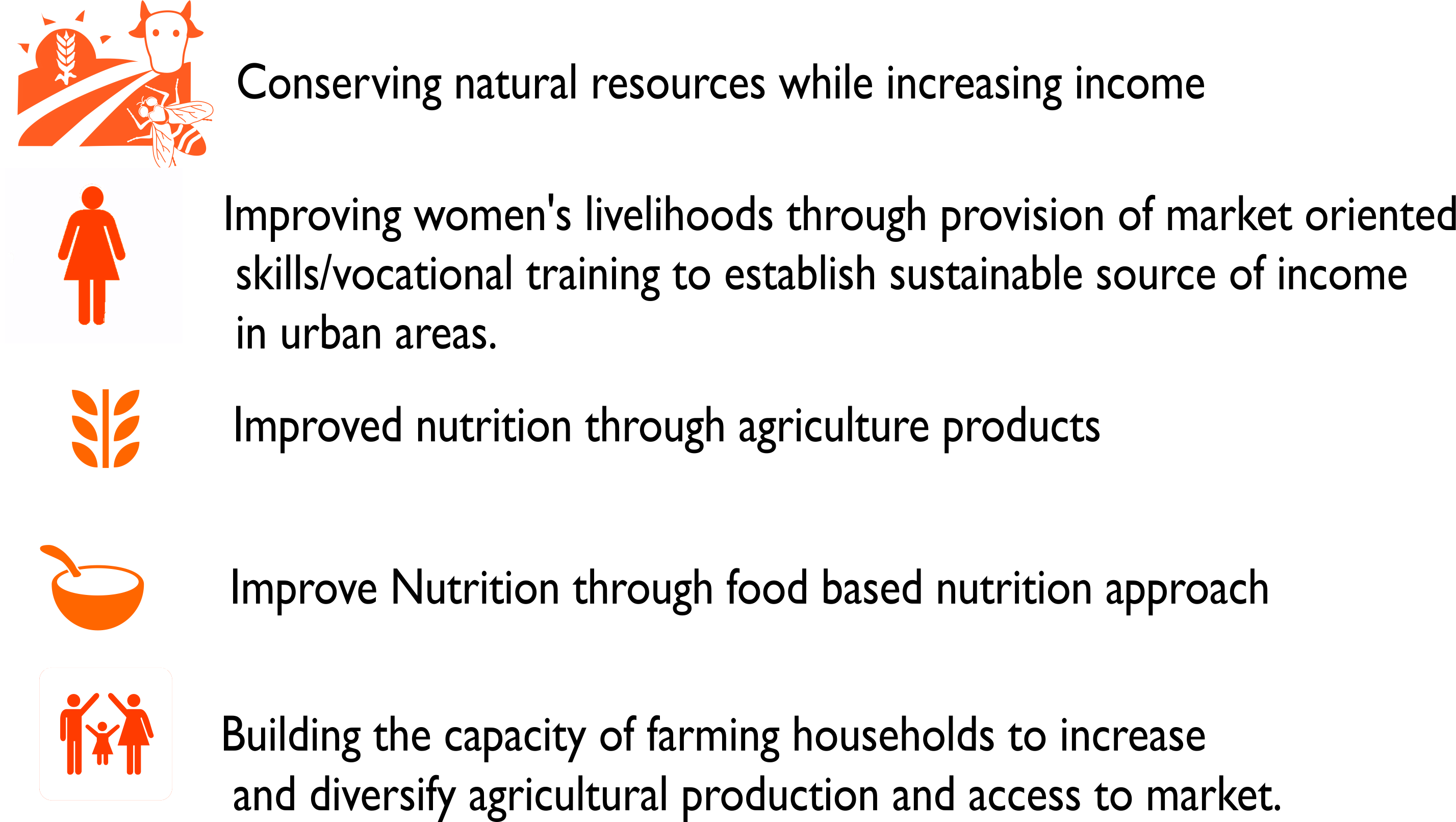 We achieve this by:
Raising awareness for family and community members about the developmental and protective needs of children. As the child's primary experience is the interaction with their parents and caregivers, specific focus placed on parenting trainings called. World Vision implements a parental education programme called Go Baby Go. This training enhances the skills of parents and caregivers equipping them to provide emotional, social, physical and developmental opportunities for children.
In addition to strengthen the family and community units, WVA also works to provide appropriate learning facilities through the provision and equipping of Early Child Care Development (ECCD), primary schools and non-formal learning centres (Community Based Schools, Accelerated learning Programmes, Adult Literacy Programmes and Youth Vocational Schools). Additionally, World Vision partners with the Department of Education to provide additional training to teachers and facilitators, increasing their skills to be able to provide quality teaching and appropriate learning environments.
At the same time, World Vision Afghanistan fosters peer-to-peer after school programmes which provide children with the opportunity to develop their life skills and increase their academic performances. In order to promote learning and evidence-based programming, World Vision Afghanistan works with different government sector offices and NGOs.
Our main partners
Ministry of Education (MoE)
Provincial Departments of Education
Shura (village) councils and religious leaders
School Development Councils (SDCs)