For all media enquiries related to World Vision's disaster management please contact:
Tanya Penny, Director of Global Humanitarian Positioning, Reputation and Communications
Mobile +971 50 550 5803 (Dubai based)
Email tanya_penny [at] wvi [dot] org
Twitter @tanpenn and @wv_humanitarian
PRESS RELEASES
OPINION FROM OUR EXPERTS
Our humanitarian leaders and technical experts share the thinking behind our policy positions and commitments for the World Humanitarian Summit and the humanitarian issues affecting children.
Children in Emergencies: delivering Education and Child Protection in Emergencies
Agenda for Humanity - our World Humanitarian Summit commitments
The role of cash-based programming
Humanitarian Financing and The Grand Bargain
Partnering and innovation
PUBLICATIONS
Our latest publications on the humanitarian issues affecting children and their families and our work to address them.
Children in Emergencies: delivering Education and Child Protection in Emergencies
Agenda for Humanity - World Humanitarian Summit Commitments
The role of cash-based programming
Humanitarian Financing and The Grand Bargain
Innovation and Partnering
SPOKESPEOPLE
General
Dan Kelly, Vice-President Humanitarian and Emergency Affairs, World Vision International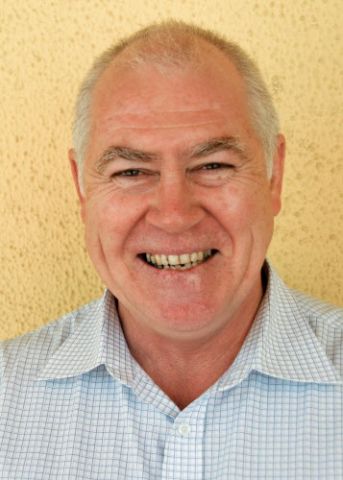 Dan has been engaged in international relief and development for the past 32 years. As vice-president of World Vision's humanitarian and emergency affairs he has strategic oversight of World Vision's disaster management strategies and mechanisms and leads a global team of humanitarian specialists to deliver quality child-focused response programmes, humanitarian policy, research and evidence-based learning. Dan has worked extensively in operational and humanitarian leadership roles across Kenya, Uganda, and Sudan. With a Master Degree in International Agriculture & Rural Development focused on the engagement of Non-Government Organisations on community-based relief and development programmes he is a passionate believer in empowering communities as first-responders and working with local and international partners to improve the humanitarian system for children.
Tanya Penny, Global humanitarian director for positioning, reputation and communiations, World Vision International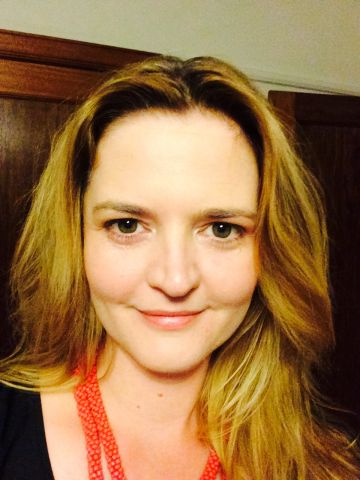 Tanya works with technical, operations, grant, policy and communications teams around the world to gather and share evidence of impact, challenges and learning, ensuring World Vision is contributing to the knowledge and development of the humanitarian sector. Tanya also manages Global Rapid Response Team Emergency Communications, supporting the ongoing coaching and capacity building of our emergency communicators.
Tanya has worked for World Vision since 2010. While working as an Operations Manager in World Vision Australia (WVA), Tanya joined the WVA emergency response coordination team and supported the Japan Tsunami, Horn of Africa Response, and Syria Crisis Responses before moving into Global HEA in 2013 where she has continued to support the Syria Crisis with deployments to Jordan, Lebanon, and Turkey as well supporting the production of grant and donor communications for CAR, South Sudan, Uganda, KRI and Turkey.
Prior to her work with World Vision, Tanya worked as a senior business and marketing manager for an Australian tourist attraction, marketing brand manager and international procurement specialist for international food and beverage organisations. Tanya holds a Bachelor of Arts (Ancient History and Organisational Behaviour), Graduate Diploma of Public Relations (Crisis Communications), a Masters of Communications (Strategic Communications and Professional Writing) and a Masters of International Crisis Management (Conflict and Fragile Contexts).
Nina Nepesova, Global Director for Humanitarian Affairs and Global Humanitarian Policy and Advocacy Advisor, World Vision International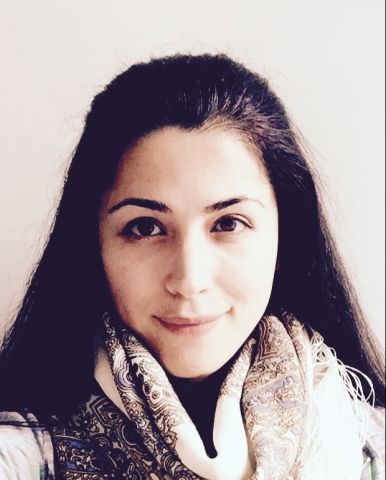 Nina Nepesova, with over 13 years of experience in humanitarian relief and development Nina has covered issues ranging from fragile states governance, conflict resolution, transitions from relief to recovery, aid effectiveness and peacekeeping, to humanitarian funding and coordination, food security, displacement and protection. She continues to deploy to crisis affected countries on a regular basis to set up response operations and has worked in Kenya, Ethiopia, Uganda, Mali, Iraq, Jordan and Haiti. As part of her leadership role Nina represents World Vision's work in the humanitarian field at the United Nations. This includes engagements with the UN Security Council, Member States and UN Agencies with a primary focus on improving the protection of vulnerable children and civilians affected by conflict and disasters.
Humanitarian financial assistance - cash based programming
Paula Gil Baizan, Director for Cash Based Programming, World Vision International
Paula as the Director of Cash Based Programming with HEA and is responsible for shaping the way of providing financial assistance. A strong manager, expert trouble shooter, proficient negotiator and connector.
Paula has over 13 years in emergency response and recovery with the ICRC and Save the Children in cash and in kind projects, primarily in conflict but also in disasters, in large and small emergencies, directly in the field but also in HQ. She has 5+ years of experience in high level advocacy and policy in IHL, access negotiation (armed groups), protection, cash and others.
Paula has worked in the Philippines, Pakistan, India, Lebanon, Azerbaijan, Georgia, Ivory Coast, Malawi, Liberia, Djibouti, Syria, OPt, Sierra Leone, Guatemala, Panama (El Darien), El Salvador, Mexico, Peru, Nicaragua, Honduras and Colombia. She has also been responsible for the management of regional operations in Asia and Middle East. Paula holds a BA in Law, speciality in International Humanitarian Law, MA (dis) Writing. Member of Household Economic Security Roster (British Red Cross).