Click on the headings below for resources relating to the World Humanitarian Summit. For all media enquiries please contact:
Tanya Penny, Director of Global Humanitarian Communications (attending)
Mobile +971 50 550 5803
Email tanya_penny [at] wvi [dot] org
Twitter @tanpenn and @wv_humanitarian
Joy Toose, Emergency Communications Specialist (London-based)
Mobile +44 7471 354 465
Email joy_toose [at] wvi [dot] org
PRESS RELEASES
OPINION FROM OUR EXPERTS
Our humanitarian leaders and technical experts share the thinking behind our policy positions and commitments for the World Humanitarian Summit and the humanitarian issues affecting children.
Our aims for the World Humanitarian Summit
Humanitarian Financing
Education and child protection in Emergencies
Partnering and Innovation
PUBLICATIONS
Our latest publications on the humanitarian issues affecting children and their families and our work to address them.
Our aims for the World Humanitarian Summit
Education and Child Protection in Emergencies
Humanitarian Financing
Innovation and Partnering
SPOKESPEOPLE
General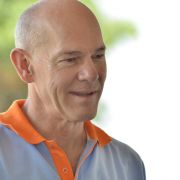 Kevin J. Jenkins, President and Chief Operating Officer, World Vision International
Kevin's goal in leading the Christian relief, development and advocacy organisation is to achieve meaningful, lasting change for the world's most vulnerable communities, with a focus on children. Kevin is a member of the Board of the International Civil Society Centre and serves on the Steering Committee for Humanitarian Response, which represents the largest agencies that respond to relief crises. He is also a member of the World Economic Forum. In January 2016, the UN Secretary-General appointed Mr. Jenkins to serve on the High-Level Advisory Group for Every Woman Every Child. The Advisory Group provides guidance to the Global Strategy to end all preventable deaths of women, children and adolescents, and ensure that they not only survive, but thrive and transform the world.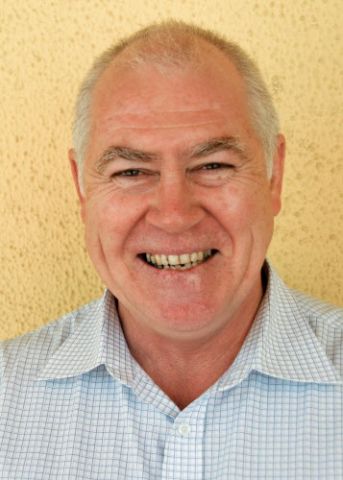 Dan Kelly, Vice-President Humanitarian and Emergency Affairs, World Vision International
Dan has been engaged in international relief and development for the past 32 years. As vice-president of World Vision's humanitarian and emergency affairs he has strategic oversight of World Vision's disaster management strategies and mechanisms and leads a global team of humanitarian specialists to deliver quality child-focused response programmes, humanitarian policy, research and evidence-based learning. Dan has worked extensively in operational and humanitarian leadership roles across Kenya, Uganda, and Sudan. With a Master Degree in International Agriculture & Rural Development focused on the engagement of Non-Government Organisations on community-based relief and development programmes he is a passionate believer in empowering communities as first-responders and working with local and international partners to improve the humanitarian system for children.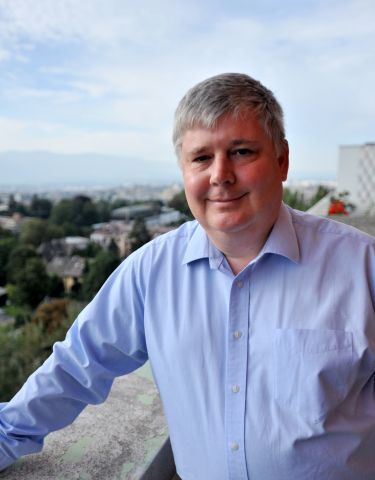 Ian Ridley, Senior Director Humanitarian External Engagement, World Vision International
Ian leads global humanitarian policy, innovation, partnering, resource development and external engagement teams, ensuring the needs the children are placed at the centre of humanitarian action. Ian has over 20 years experience in the humanitarian industry starting his career in Azerbaijan then Haiti, followed by emergency response deployments in leadership roles to Kenya, Afghanistan, Iraq, Sudan, Indonesia and Lebanon. Externally, Ian contributes to policy and practice level discussions through inter-agency engagement with SHCR, ICVA and IASC.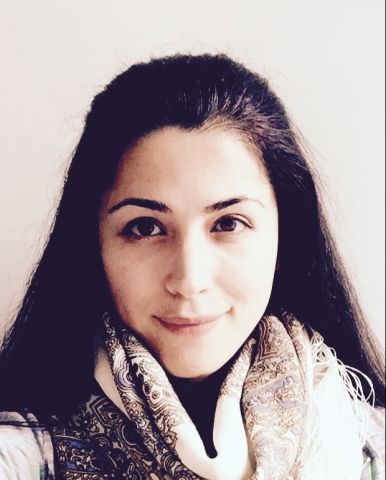 Nina Nepesova, UN Representative for Humanitarian Affairs and Global Humanitarian Policy and Advocacy Advisor, World Vision International
Nina Nepesova, with over 13 years of experience in humanitarian relief and development Nina has covered issues ranging from fragile states governance, conflict resolution, transitions from relief to recovery, aid effectiveness and peacekeeping, to humanitarian funding and coordination, food security, displacement and protection. She continues to deploy to crisis affected countries on a regular basis to set up response operations and has worked in Kenya, Ethiopia, Uganda, Mali, Iraq, Jordan and Haiti. As part of her leadership role Nina represents World Vision's work in the humanitarian field at the United Nations. This includes engagements with the UN Security Council, Member States and UN Agencies with a primary focus on improving the protection of vulnerable children and civilians affected by conflict and disasters.
Education and Child Protection in Emergencies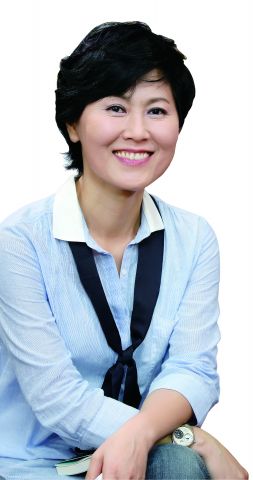 Bi Ya Han, Humanitarian and Emergency Affairs Principal of Global Education, World Vision Korea
Ms. Han has served on the UN CERF Advisory Board from 2011 to 2014 and worked as Humanitarian and Emergency Affairs Team Leader for World Vision Korea from 2001 to 2009. Currently, Ms. Han is the Humanitarian & Emergency Affairs Principal of Global Education for World Vision Korea. Ms. Han has extensive experience in humanitarian response, has a strong network within the UN and is widely recognised as an influential humanitarian actor in Korean civil society. She is a celebrated Korean writer, relief worker and poverty reduction, refugee advocate. She has published a number of best-selling books in South Korea and is one of the top celebrities of impact in South Korea. Ms Han is an invited professor, teaching Humanitarian Assistance at Ewha Women's University in Korea since 2012.
Humanitarian Financing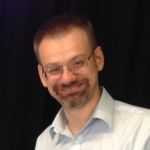 Julian Srodecki, Technical Director Humanitarian Grants, World Vision International
Julian works with programming offices, fundraising offices and technical teams around the world to improve World Vision's acquisition and management of grants, ensuring more resources reach children impacted by disaster. Externally, Julian contributes to the humanitarian industry's thinking around financing, working with partners to analyse the current state of humanitarian finance, identify challenges, develop recommendations and influence for change.
Private-Public Partnerships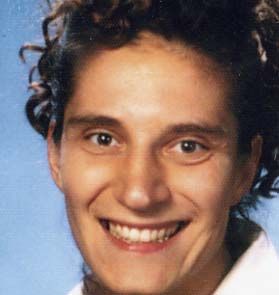 Kathryn Taetzsch, Senior Relief Coordinator, Global Humanitarian Operations, World Vision International
Kathryn has over 15 years of peace, conflict analysis, and humanitarian response experience across Africa and Asia, and the Middle East. A key focus of her work is exploring opportunities and best practises for private sector collaboration and creating meaningful cross-sector collaborative partnerships to promote innovation, expertise and sustainability for effective Disaster Management. As part of this work Kathryn co-facilitated the establishment of the inter-agency Humanitarian Private Sector Partnership Platform (HPPP) for East Africa with UNOCHA, UNHCR, Ushahidi, MasterCard, Equity Bank, and many other stakeholders in March 2016 – an initiative that will also be showcased at the World Humanitarian Summit in Istanbul, as part of the "Connecting Business" theme, promoting among other aspects, the role of local business, Govt. inclusiveness as well as child rights & business principled action in humanitarian contexts.
Partnering and Innovation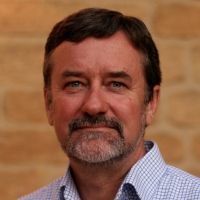 George Fenton, Director Global Humanitarian Innovation and Partnering, World Vision International
George leads the global humanitarian innovations and partnering group at World Vision, which includes the Last Mile Mobile Solutions (LMMS) team and the recently formed iCash (innovations for cash programming) team. He is an ardent collaborator and connector and, during more than 25 years working within the humanitarian and development sectors, has founded several inter-agency groups and forums that have been aimed at improving operational collaboration and capacity building. For example, the inter-agency working group on disaster preparedness for East Africa, which promotes knowledge and information sharing on humanitarian issues and the Humanitarian Logistics Association, which promotes the professionalisation of the sector.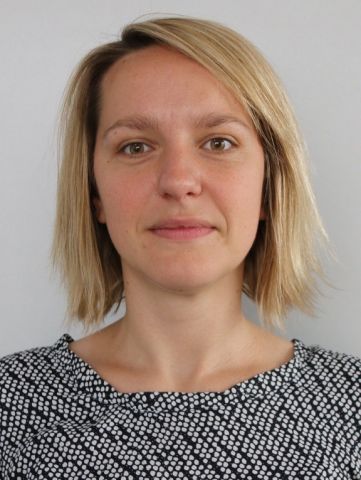 Jennifer MacCann, Nepal Earthquake Response Director, World Vision Nepal
Jennifer MacCann is currently the Response Director of World Vision Nepal Earthquake Response. She has extensive experience in humanitarian programming work that includes management, strategy development, resourcing and implementation of humanitarian response delivery, preparedness and disaster risk reduction. With a master's degree in International Development, she has worked on emergency responses spanning over 20 countries. She hails from Melbourne, Australia.