Upcoming Engagements - You are invited!

Vancouver, British Columbia, Canada. 14-18 November 2016.
http://healthsystemsresearch.org/hsr2016/
Theme: Resilient and responsive health systems for a changing world.
World Vision is pleased to co-host a HSR2016 Side Event entitled "Harmonization In Action" showcasing best practices and tools for CHW Programmes. We have also been invited to share recent research and evaluation work in Community Committees, Citizen Voice and Action, Fragile Context and Newborn Care.
Learn more about World Vision's programme at HSR2016:
http://wvi.org/maternal-newborn-and-child-health/hsr2016
---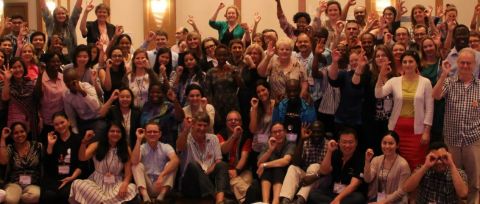 Connect with the Global Health, Nutrition and HIV Community of Practice virutally! We are a Community of Champions for Child Health - Learning and Equipping Together! Use the "subscribe" button to JOIN!