Grant project name: Caring for Equality
Funded by: World Vision USA
Time frame: 4 years (2015 – 2019)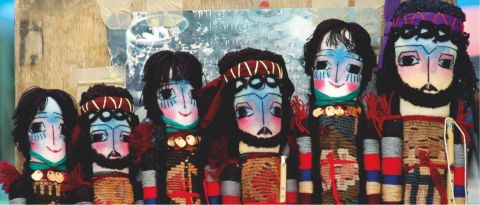 Background
Prenatal sex selection as one of the most blatant forms of gender-based violence is a considerable issue in Armenia. An estimated 1,400 girls are not born annually in the country due to the traditional and deeply entrenched preference for baby boys and the higher status that males traditionally enjoy in the Armenian society.
According to report of the Prevalence and Reasons of Sex Selective Abortions in Armenia, since 1993 the ratio of boys and girls born in Armenia have grown to 110-120 boys to 100 girls, while the biologically normal ratio is 102-106 to 100. Armenians are 6 times as likely to prefer baby boys as girls – a circumstance that accounts for at least one of ten abortions out of a preference for male children.
Project Goal
Caring for Equality (C4E) project seeks to change harmful gender attitudes and prevent behaviors and practices that have adverse impact on women and girls. The project seeks an environment where girls and boys are born and valued equally.
In pursuing this goal World Vision Armenia tries to eliminate the motivation behind prenatal sex selection throughout Armenian communities, intentionally engaging men, women and youth in creating respectful and healthy family relationships and elevating awareness and appreciation of the roles women and girls play in the society. World Vision Armenia recognises that progress toward gender equality will break cycles of poverty and deprivation, allowing boys and girls to enjoy life in all its fullness.
To achieve this objective, Caring for Equality project seeks to address the situation both on national and community level.
At the national level it will promote policies combatting gender-based violence and prenatal sex selection through
Enabling legal and institutional environment for promotion of policies, which will best serve the needs of vulnerable women, girls and their families in communities,
mapping and facilitation of cooperation of local and regional formal and informal structures mandated to address women's, children and family issues,
facilitating the creation of unified Church vision/strategy on gender equality and prenatal sex selection.
At the community and family level, the project will seek transformed families, promoting change in gender social norms through
facilitating active participation of families in transforming harmful social norms,
engaging teenagers, youth, community active groups and faith leaders in gender equality promotion activities and fostering equitable and non-abusive environment in families, schools and community in general.
Caring for Equality project will capitalize on the role of community-based social workers, especially in early identification and prevention of gender-based violence cases and prenatal sex-selection issues at household level.
The project will be implemented in Gegharkunik, Aragatsotn, Tavush, Shirak marzes (regions) and Kanaker-Zeytun district of capital Yerevan, with a population of 325,314 living in the area covered by project activities.
World Vision partners with the Government of Armenia, regional and local authorities, international and local organizations, education and health establishments, local and regional women and child protection bodies and networks to effectively implement its projects. The project will closely collaborate with the Armenian Apostolic Church to have a stronger social engagement with respect to gender equality.
Beneficiaries: Project will roll out to 510 couples/1020 persons, 1050 youth
About 600 families will participate in "Celebrating Families" module.
150 service providers (nurses, health workers, teachers, etc.) will participate in gender-based violence and gender sensitization trainings.
40 Social workers will receive training in early identification, prevention and referral of gender-based violence cases in target marzes for the first year of the project implementation.
Once the legislation on Domestic Violence is adopted, it will be covered through awareness-raising and training activities as a crucial component of national level advocacy of the project.