Iron Supplementation for Pregnant Mothers
Importance of Iron
Iron deficiency is the most common micronutrient deficiency, affecting millions of women and children worldwide. Severe iron deficiency manifests as anaemia, which affects cognitive and immune function and causes fatigue, reducing productivity. Pregnant women who have iron-deficiency anaemia are more likely to have poor birth outcomes. Learn how to assess anaemia prevalence with the Nutrition Centre of Expertise's Anaemia Assessment Guideline.
The best way to prevent iron-deficiency anaemia is to ensure that all women are iron replete, through adequate diet, during their reproductive years. When this does not happen, pregnant women should be targeted first for iron/folate supplementation. Folate helps to produce and maintain new cells in the body and is important in preventing anaemia. Most national ministries of health include iron/folate supplementation as part of routine antenatal care. World Vision supports this, as outlined in our Antenatal Iron-Folic Acid Supplementation guideline. Supplementation should start as early as possible and continue throughout pregnancy.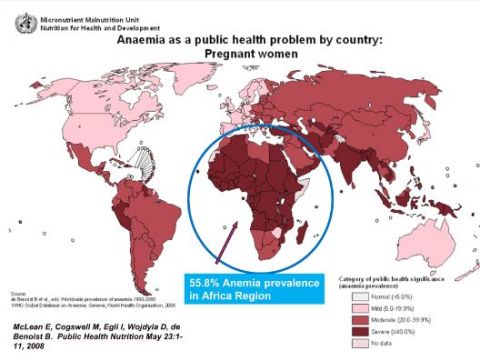 Resources
Related Articles
Cost of Programming
The overall annual cost per capita for iron supplementation activities in MICAH programmes that targeted both women and children ranged from $0.08 to $1.50. Countries that achieved the highest coverage spent between $0.40 and $1.50 per capita per year.